UK Removals
Are you moving home in the UK? Having built a strong reputation for quality and professional removals based on years of experience moving people across the country, Bradshaw Moving Services do everything we can to provide customers with the best service.
Our removals specialists based in Leicester, Nottingham, Derby and Burton-on-Trent can always ensure that the UK house removal is as stress-free and hassle-free as possible. Our removals specialists tailor your removal process to each customers' specific needs, budget and expectations. There is a reason our customers trust us with their treasured possessions; they know they can expect the best value removal.
Areas we cover in the UK
Located in our Leicester branch, Bradshaw Moving Services carry out removals in Leicester, Nuneaton, Coalville, Hinkley, Loughborough, Oakham, Melton Mowbray and any of the surrounding areas.
In Nottingham, our team performs removals in Nottingham, Newark on Trent, Sherwood, Edwalton, Clifton or somewhere nearby.
Our Britannia Premier International Removals & Storage of Burton-on-Trent branch now operates as Bradshaw Moving Services, and serves Burton-on-Trent, Derby, Staffordshire and the surrounding area.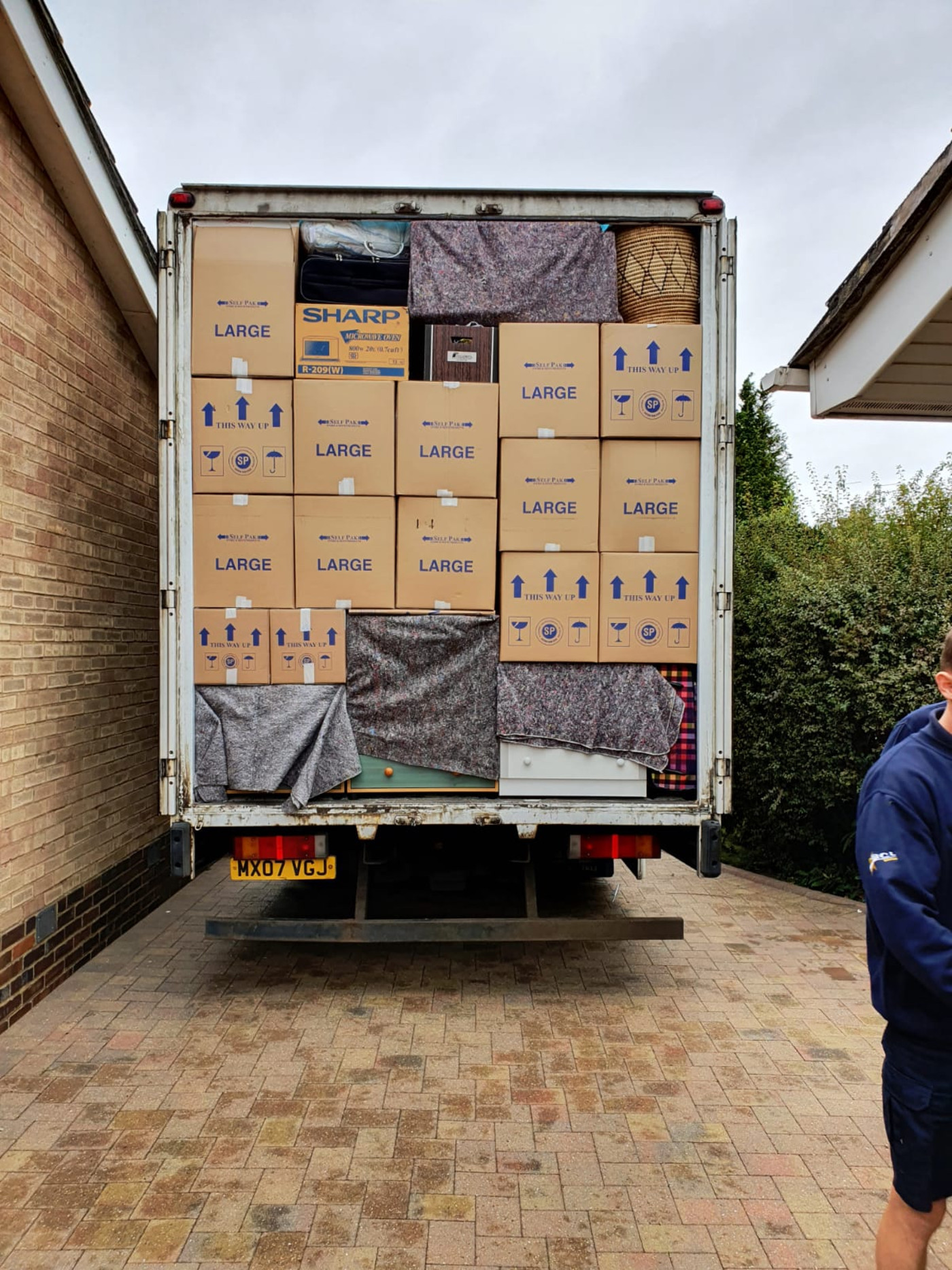 Storage and packing for your UK removal
Whether you do it once, twice, or more, moving homes is one of the biggest life experiences you can go through emotionally and physically. That's why packing for your UK removal may require specialist skill to go as smooth as possible, and sometimes the use of our storage facilities come in handy depending on the size and timing of your move.
Bradshaw Moving Services have professionally trained removals specialists with many years' experience in the most challenging of removals available to provide this seamless service for you. With our modern range of environmentally friendly, purpose-made packing materials, our packing team will arrive punctually at your home to prepare your possessions for collection. To keep you updated every part of the process, detailed inventories are prepared for the onward move to your destination or for storage.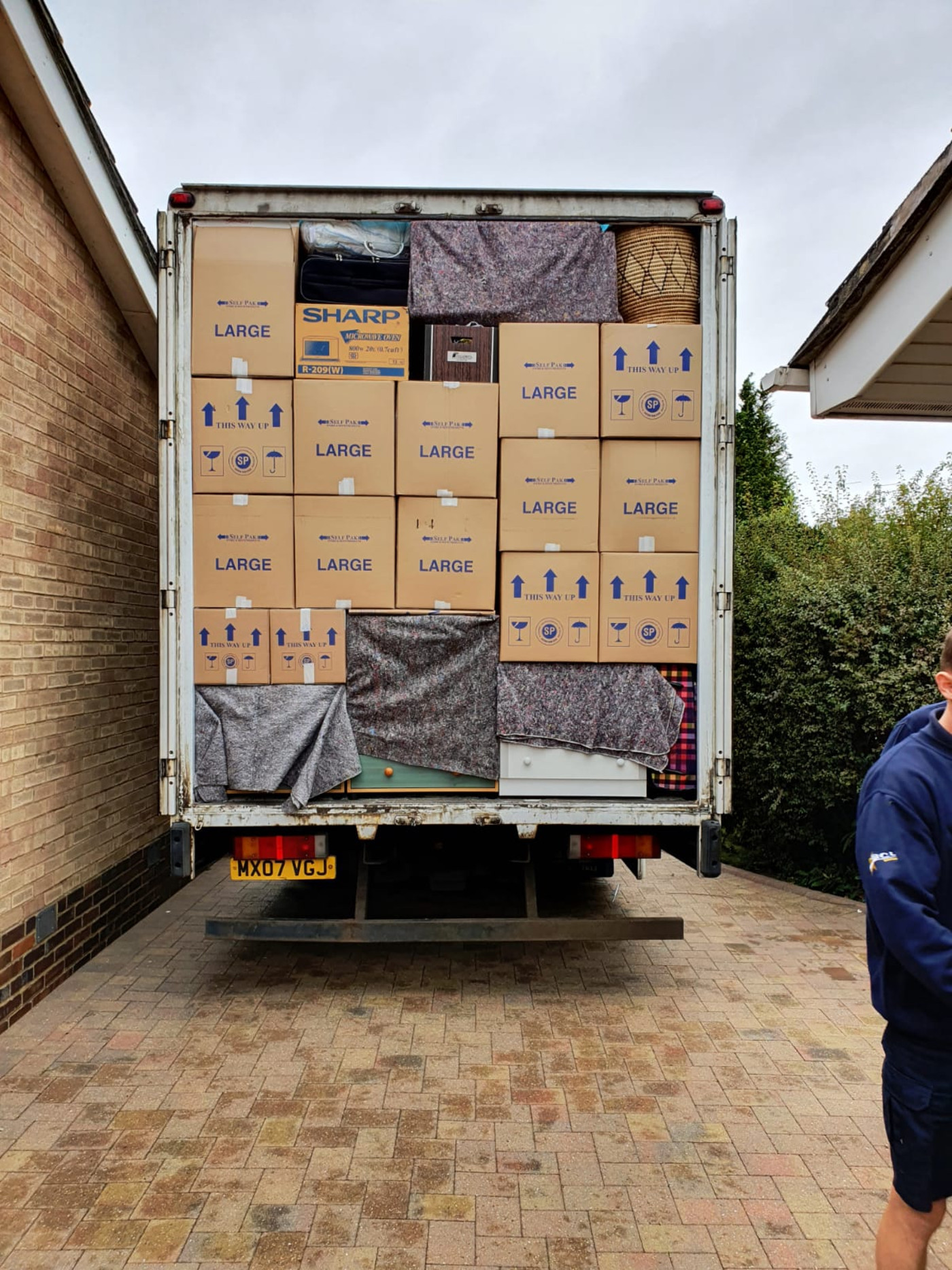 Call Us: Leicester: 0116 289 9011 Nottingham: 0115 965 6555 or Derby & Burton: 01283 243001Let Us Call You Back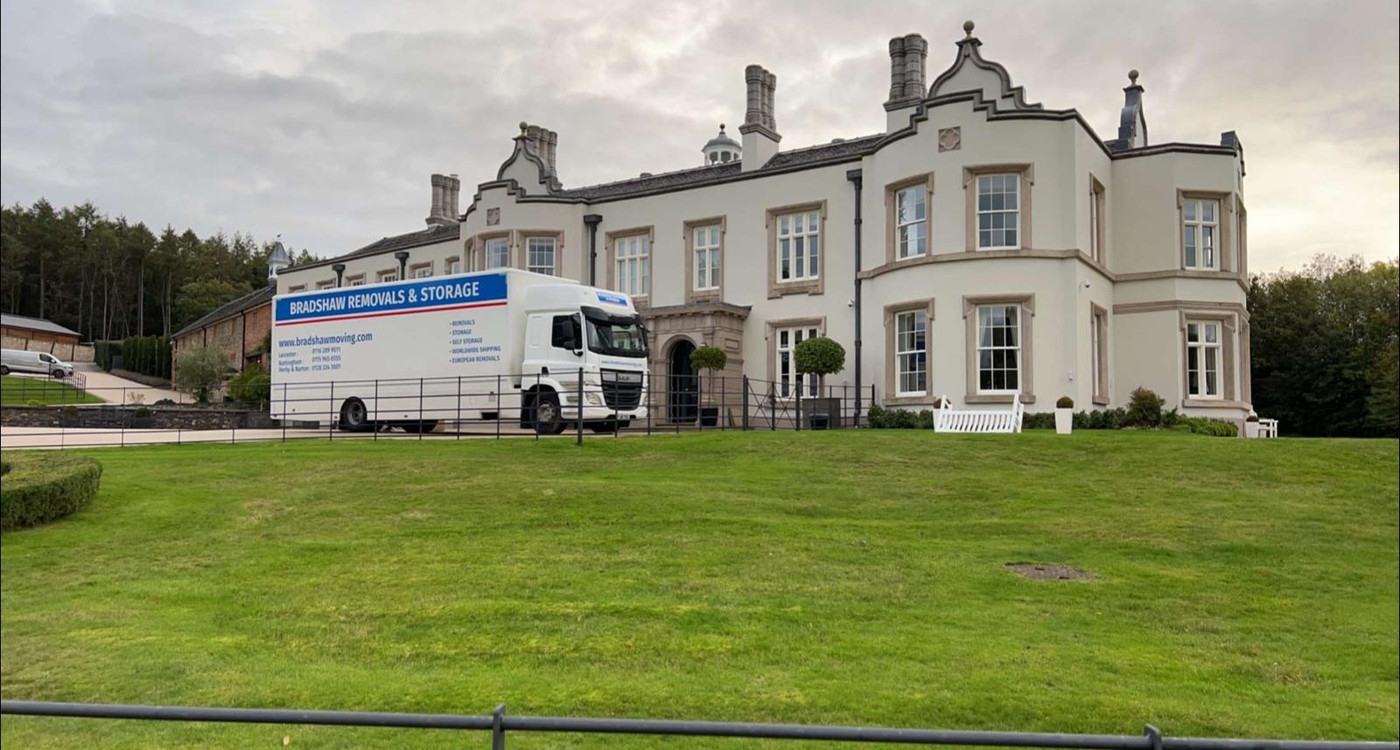 Removal quote appointment booking service
Bradshaw Moving Services can help your move go smoothly. Contact us for a free, no obligation quote, or by calling 0116 289 9011 (Leicester), 0115 965 6555 (Nottingham), or 01283 243001 (Derby & Burton) and speak with one of our removals specialists.
How are our appointments carried out
In the current times you might prefer that we don't visit your house in person to carry out a survey. This is fully understandable and we can just as easily undertake the survey by video call, using whatever method you're comfortable with, usually FaceTime or WhatsApp.
See what our customers think of us...
Lovely helpful guys
Why did you use us?
Have always used this firm
Linda Johnson
Leicester
Mark, Lynn & Pam were really easy to talk to and seemed very ready to help.
I would like to pass on our heartfelt thank you to every member of the removal crew. What a great bunch of guys you have working for you. Nothing was too much trouble and they were happy to help and give advice where it was necessary. Both the crew that came to remove our garden items and the household items were very professional & courteous.
The garden crew were challenged with a number of heavy and unusual shaped items, along with four large topiary balls to man-handle, that were perm-frosted into raised beds!.(One individual took it upon his self to free the plants - what a star!) Despite these hurdles, they managed to free them and get it all loaded up and delivered to our new garden.
Whilst this was being tackled, the main crews sorted, lifted and packed our numerous belongings as though they were their own, with care and attention, as not to damage them. Overall, again, what a great team of individuals you have!
Why did you use us?
Called a few companies but Pam & Mark made me feel like we could trust you to look after our belongings & would help us through part of a stressful event.
Comments regarding your initial enquiry
Pam was very helpful and kind when I first made contact and explained the whole process. Pam took the time to build a rapport and made me feel like I could ask about anything. This was our first real move for over 20 years and the first move ever as a family.
Fiona Spencer –Melville
Leicester
Very nice chatty people and helpful.
Where can we improve our removals day experience?
I thought it went perfectly.
Why did you use us?
My friend recommended you.
Do you have any additional comments or concerns regarding any portion of the service you received?
They were very careful with my furniture and fragile contents.
Comments regarding your initial enquiry
He was quite quick, thorough and asked about everthing that had to be moved.
Marjorie Pennington
Leicester
They were amazing, professional, just got on with it. Very reassuring.
Where can we improve our removals day experience?
Don't think you can.
Why did you use us?
Because they were customer focused.
Comments regarding your initial enquiry
Very friendly, and reassuring.
Cherry Davey
Leicester
UK Quote
Complete the form below to get your UK Removals quotation
European Removals Quote Request
Complete the form below to get your European Removals quotation
International Removals Quote Request
Complete the form below to get your International Removals quotation
Call Me Back
Complete the form below and we'll call you back to discuss your requirements
Self Storage
Complete the form below to get your Self Storage quotation
UK Price Guide
Complete the form below to get a Price Guide sent to you
Please note: Our Price Guide tool is intended for moves within the UK Mainland only. If you're moving to or from the UK mainland please speak to one of our friendly team who will be able to provide you with a bespoke quote.
Call Us: Leicester: 0116 289 9011 Nottingham: 0115 965 6555 or Derby & Burton: 01283 243001Let Us Call You Back