Questions to ask your removal company
Moving home is generally one of those things many of us only do a few times in life. Because it is a service you don't use frequently, it is sometimes difficult to know where to begin - or how to compare your options when it comes to moving home. As you're choosing your removal company, keep these questions in mind to help ensure you pick the right mover for your house move.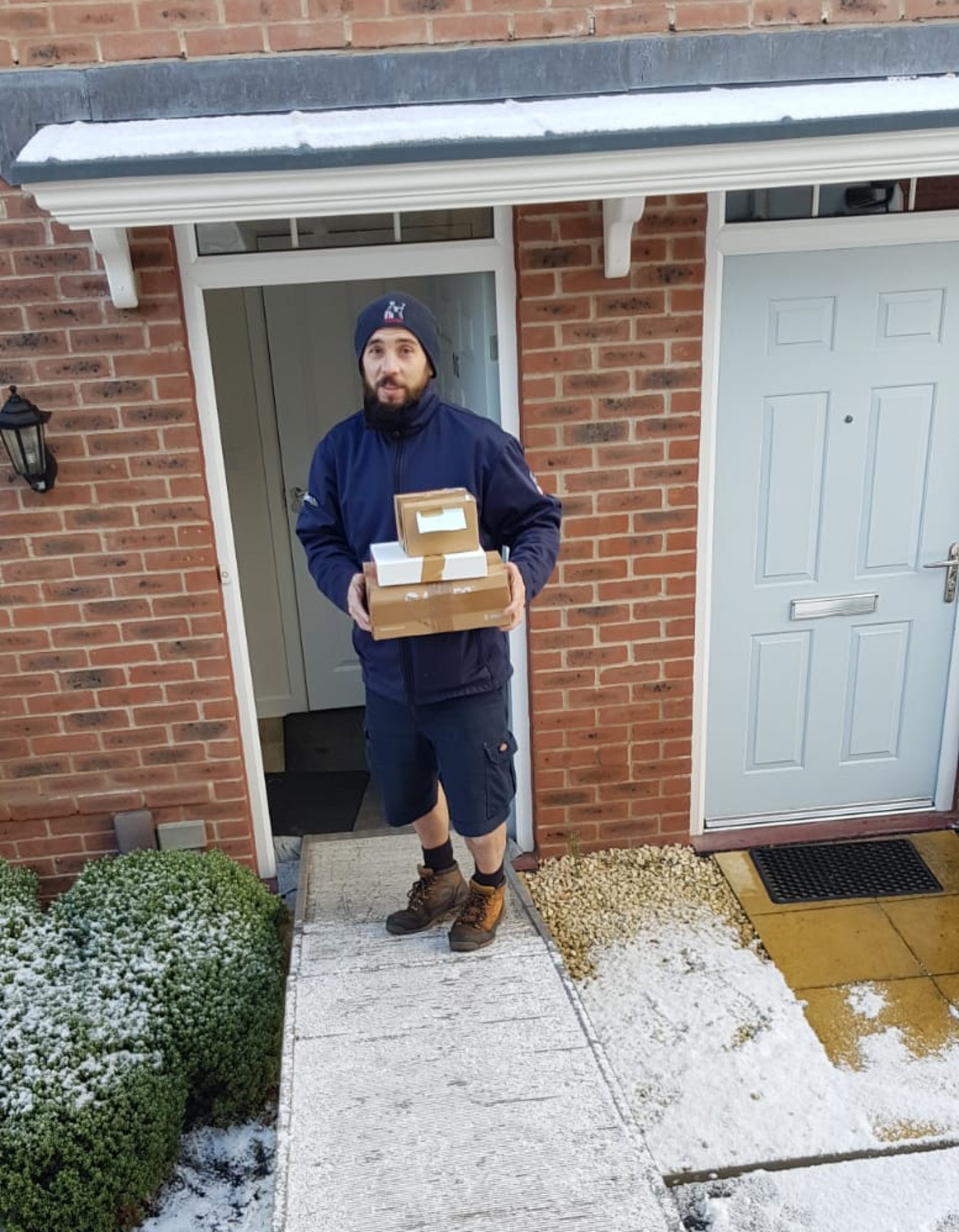 Why is a home removal survey important?
Communication with the removal company is key, and they should explain to you what will happen during the survey and what you can expect.
Simply put, an in-person survey before your move helps to eliminate surprises on moving day. It shouldn't be a hard sell - the point of the survey is to ensure your quote is as accurate as possible.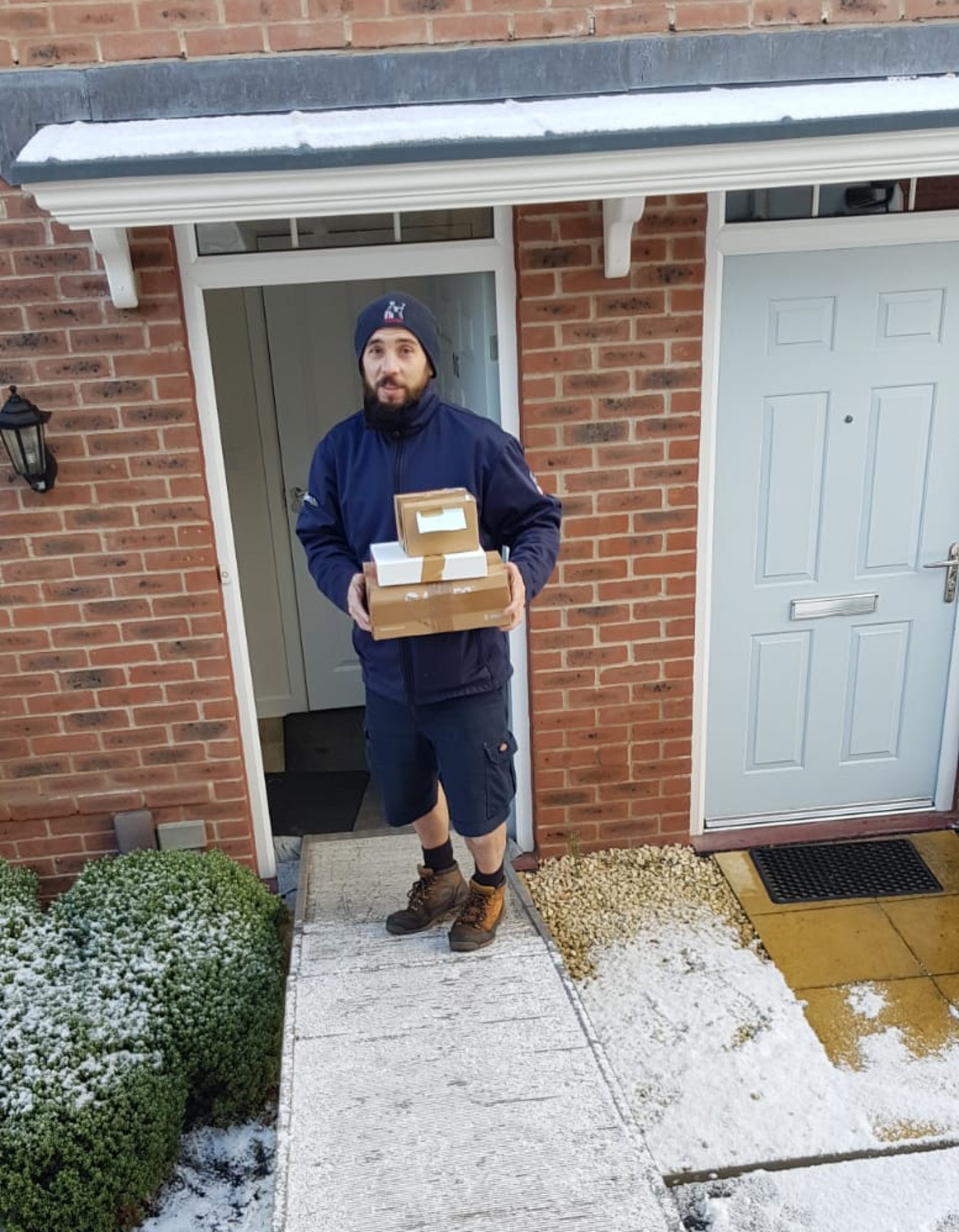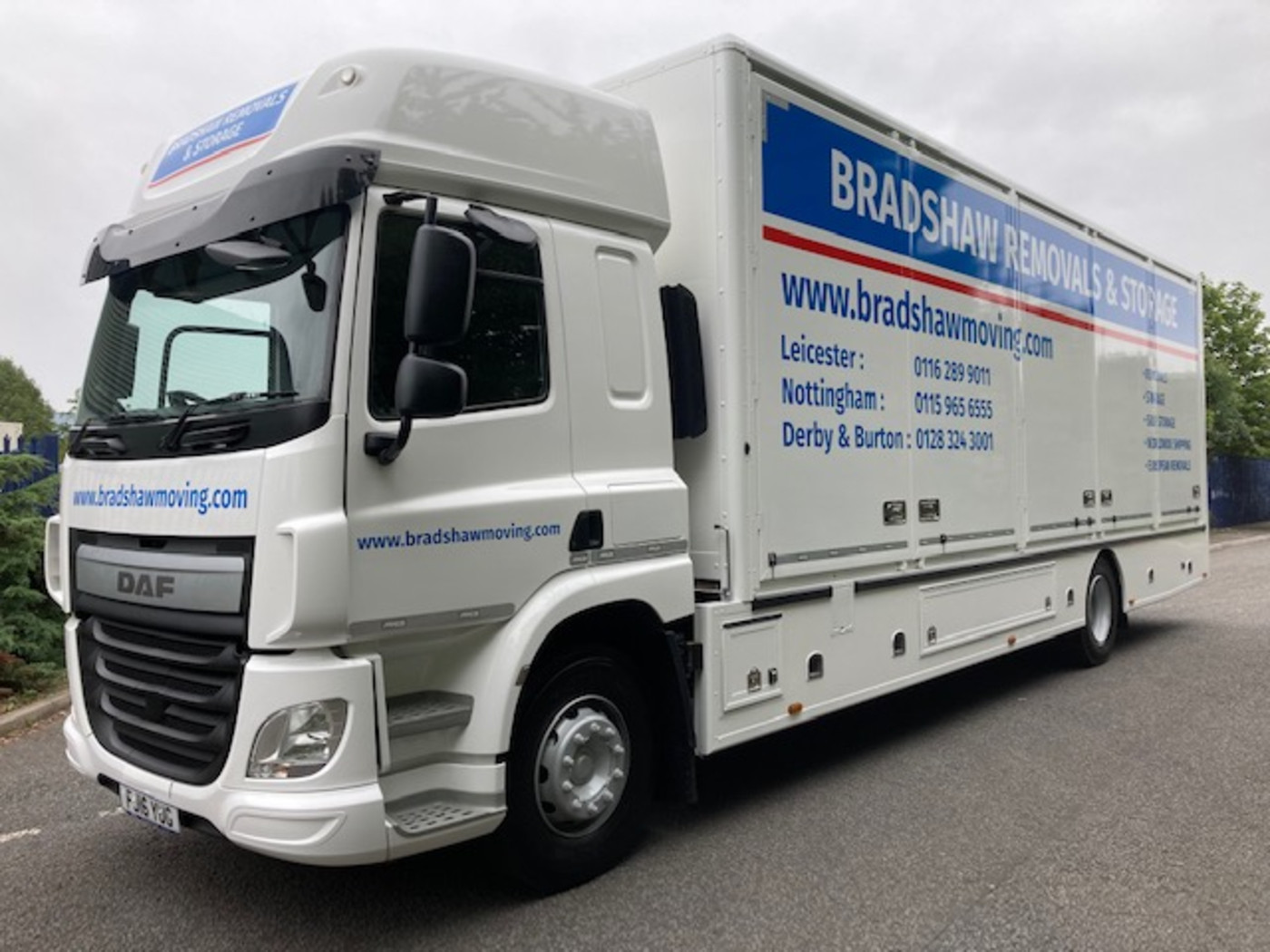 Will someone come to my house to perform a removal survey?
The only way to accurately estimate the cost of your move is to see everything you're moving to ensure the right truck and number of men are allocated for your move. Equally important is taking a look at the access to your home, and any issues the removal company may encounter inside, such as a tight staircase or a loft without good access. They should also take the time to learn more about your concerns with the move, and to make a note of anything which needs extra care during the move.
In the current times, however, you may prefer that your removal company doesn't visit your house in person to carry out a survey. This is fully understandable and at Bradshaw Moving Services we can just as easily undertake the survey by video call, using whatever method you're comfortable with, such as FaceTime or WhatsApp etc.
Call Us: Leicester: 0116 289 9011 Nottingham: 0115 965 6555 or Derby & Burton: 01283 243001Get a Quote
Pro Tips
Make sure that everyone (partner/spouse/housemate/etc) agrees on what's needed (assembly/disassembly, packing service, unpacking service, etc) - an accurate quote can only be given when the removal company knows exactly what you require. Be sure to tell every removal company who is quoting for your move the same requirements as this helps you compare like-for-like with removal quotes.
What am I paying for?
This may sound a bit silly at first - but some companies will charge extra for things and some include the cost of this in their quote. Make sure you understand exactly what you're being quoted for, and how much things not included in the quote will cost. Examples can include the cost of boxes and packing materials, dismantling or reassembling furniture, insurance, etc.
What sort of vehicles do you use?
You want to make sure they've got the right size vehicles for your move. If you've got a large three bedroom house, a small Luton van isn't going to be enough to move everything in one go. However, if your home is on a tight road that a large truck can't get down or access is otherwise restricted, the removal company may need to bring a smaller vehicle to shuttle your belongings to their removal lorry nearby.
Having the right size vehicles for your move keeps the removal from taking much longer than it needs to.
Do you provide removal boxes, furniture coverings, etc?
Make sure you know if you need to supply your own removal boxes, or if the company will supply them for you (also make sure you know if the boxes are included in your quote, or if you need to pay for them separately). Will they provide wardrobe cartons, blankets, mattress protection, and other protective materials (such as television bags) on moving day for your belongings? How your belongings are protected during your move is critical to their safe arrival at your new home.
How long have you been in business?
Ask the company you're speaking to how long they've been in business. Also ask the surveyor who comes to your home how long they've been in the removals industry.
What is your street address and landline number?
Sadly, far too many cowboy removal companies operate without an address (or use a post office box or virtual office) or a landline number. Be sure to verify the information they provide, and check them out on Google Street View (keep in mind that private roads - including some industrial estates - won't be on Street View, but you can use the satellite view to get an idea of the address you're given).
Does your quote include insurance?
Nobody likes when accidents happen or things go wrong, but they can occasionally happen during a removal. Find out what insurance the company offers, how much it costs and what it covers. You may also be able to use your contents or house insurance, but make sure to verify this with your insurance company before the move - and keep in mind that if you need to claim against your own insurance, your future premiums may rise.
Do you offer insurance for delays and cancellations?
Most removal companies will have a sliding scale of how much you'll need to pay if you cancel your booked removal, depending on how close to moving day the cancellation happens. Chains sometimes fall through, completion can delayed or changed, or you don't get your keys on time on completion day. Ask about insurance for cancellations, changing the date of your removal, or a delay in receiving your keys on moving day.
Do you provide specialist packing and protection?
Nobody wants to see their pride and joy damaged during the move, including a reputable removal company. As them what protection they provide for your furniture, television, etc.
What's included in their packing service, and what's the benefit of it?
Find out what sort of materials they use to pack, and if their removal men undergo any specialist training to ensure they're packing your household safely and carefully. Also ask about their unpacking service and what that includes. Be sure to ask about the costs of each, as they're normally not included together.
What can't you move?
Generally, anything inflammable can't be moved by a removals company. That includes petrol lawnmowers where the fuel hasn't been drained, paraffin heaters, etc. Paint is also usually restricted.
Do you disconnect and reconnect appliances?
Most removal companies require appliances such as washing machines and dishwashers to be disconnected and drained prior to being moved. Check what their policy is and if they offer this service.
How can I pay for my removal?
Rogue removal companies usually require cash only. Most reputable removal companies allow customers to pay by debit card, credit card or bank transfer. Most reputable companies require payment in advance of the moving day.
Are you a member of the British Association of Removers (BAR)?
The BAR is a strong trade association for the removals industry and has strict criteria for membership.
Do you offer storage?
Even if you think you don't need storage for your move, ask if they offer it. You never know what will happen with your removal - you may need to store your belongings for a few days if something goes wrong with your completion or rental contract signing, or your circumstances may change and storage is needed.
How are your removal crews trained?
Removals seem like a straightforward thing, but it is a complex process to ensure everything is packed well, the vans are packed correctly and everything arrives in good order at your new home. Ask what sort of training they provide for their crews and if it is ongoing.
Call Us: Leicester: 0116 289 9011 Nottingham: 0115 965 6555 or Derby & Burton: 01283 243001Let Us Call You Back
Call Us: Leicester: 0116 289 9011 Nottingham: 0115 965 6555 or Derby & Burton: 01283 243001Call Me Back
Removal quote appointment booking service
Bradshaw Moving Services can help your move go smoothly. Contact us for a free, no obligation quote, or by calling 0116 289 9011 (Leicester), 0115 965 6555 (Nottingham), or 01283 243001 (Derby & Burton) and speak with one of our removals specialists.
How are our appointments carried out
In the current times you might prefer that we don't visit your house in person to carry out a survey. This is fully understandable and we can just as easily undertake the survey by video call, using whatever method you're comfortable with, usually FaceTime or WhatsApp.
See what our customers think of us...
They were absolutely amazing throughout
They were absolutely amazing throughout. Used before for my house move and this move was for my mum so I knew I could trust them.
Wendy Van Hoaf
Leicester
Flexibility around the short notice of exchanging contracts
I just wanted to send you a message to say thank you to you and your teams for helping us move last week.
From your flexibility around the short notice of exchanging contracts to the week of removals the whole service has
been extremely positive, with nothing too much trouble and I can only thank you for that.
In addition I wanted to highlight that the teams that came to do the move, from the packers on Monday and
Tuesday through to the guys who did the move over the rest of the week, I cannot fault any of them. They worked
hard, they were efficient, nothing was too much trouble, they were helpful, polite, courteous and respectful
throughout the whole week. They were a credit to you and I have nothing but good words to speak about all of them
and I think you should be proud of your teams.
I will have absolutely no misgivings in recommending you to anyone I know who is moving house in the future.
Once again many thanks.
Jim Carpenter
Jim Carpenter
Leicester
10/10 service throughout
10/10 service throughout. A credit to the company. Initial enquiry was polite, quick to arrange appointment and clarity on what the appointment would do.
Why did you use us? The people - Trevor and Mark and your flexibility and clear experience

Jim Carpenter
Leicester
A good crew
A good crew. 3 cupboards in the kitchen were missed but we found that and did them after they had left. It was very good and the Boss came around shortly afterwards on his way home.
Why did you use us? The Boss sold it to me
Patrick Sowter
Leicester
UK Quote
Complete the form below to get your UK Removals quotation
European Removals Quote Request
Complete the form below to get your European Removals quotation
International Removals Quote Request
Complete the form below to get your International Removals quotation
Call Me Back
Complete the form below and we'll call you back to discuss your requirements
Self Storage
Complete the form below to get your Self Storage quotation
UK Price Guide
Complete the form below to get a Price Guide sent to you
Please note: Our Price Guide tool is intended for moves within the UK Mainland only. If you're moving to or from the UK mainland please speak to one of our friendly team who will be able to provide you with a bespoke quote.
Call Us: Leicester: 0116 289 9011 Nottingham: 0115 965 6555 or Derby & Burton: 01283 243001Let Us Call You Back