Better value than Self Storage
Many people automatically think 'self storage' when they need extra space, however our containerised system uses the space more efficiently and we pass those savings straight to you. It is often 50% or more cheaper than self storage.
Affordable storage in Nottingham
There sometimes seems to be a bewildering array of storage options and facilities currently in the marketplace. We offer straightforward, flexible, affordable and clean storage options in our modern, secure warehouse.
Storage when you're moving with us
If you're moving home and need storage, we can help. Just let your surveyor know when they visit your home for a quote and they'll include the storage in their estimate. Don't worry if you're not sure exactly what will be stored, or if you aren't sure you'll need to use storage - we know storage requirements can change quickly, so we're flexible and can accommodate your needs.
Call Us: Leicester: 0116 289 9011 Nottingham: 0115 965 6555 or Derby & Burton: 01283 243001Call Me Back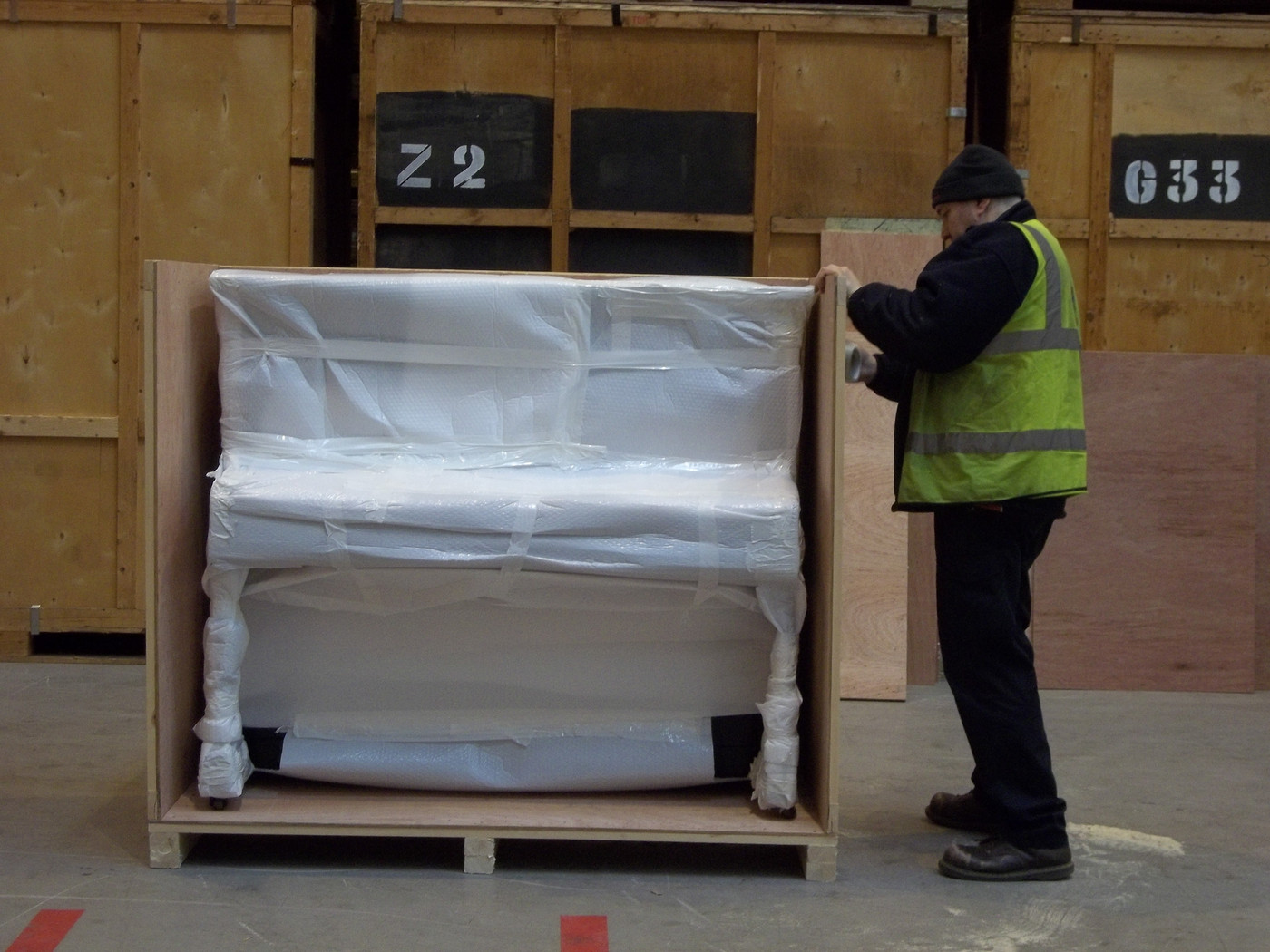 You don't need to move with us to use our storage
Whether you simply need to store a few pieces of furniture while your home is being redecorated or renovated, you need to store the entire contents of your house while you're living abroad, or you're a student wanting to store your belongings over holiday periods, we have a flexible storage option to suit your needs at prices that won't break the bank.
No matter what your reason for needing storage, we have a cost-effective solution for the storage of your belongings.
Get an estimate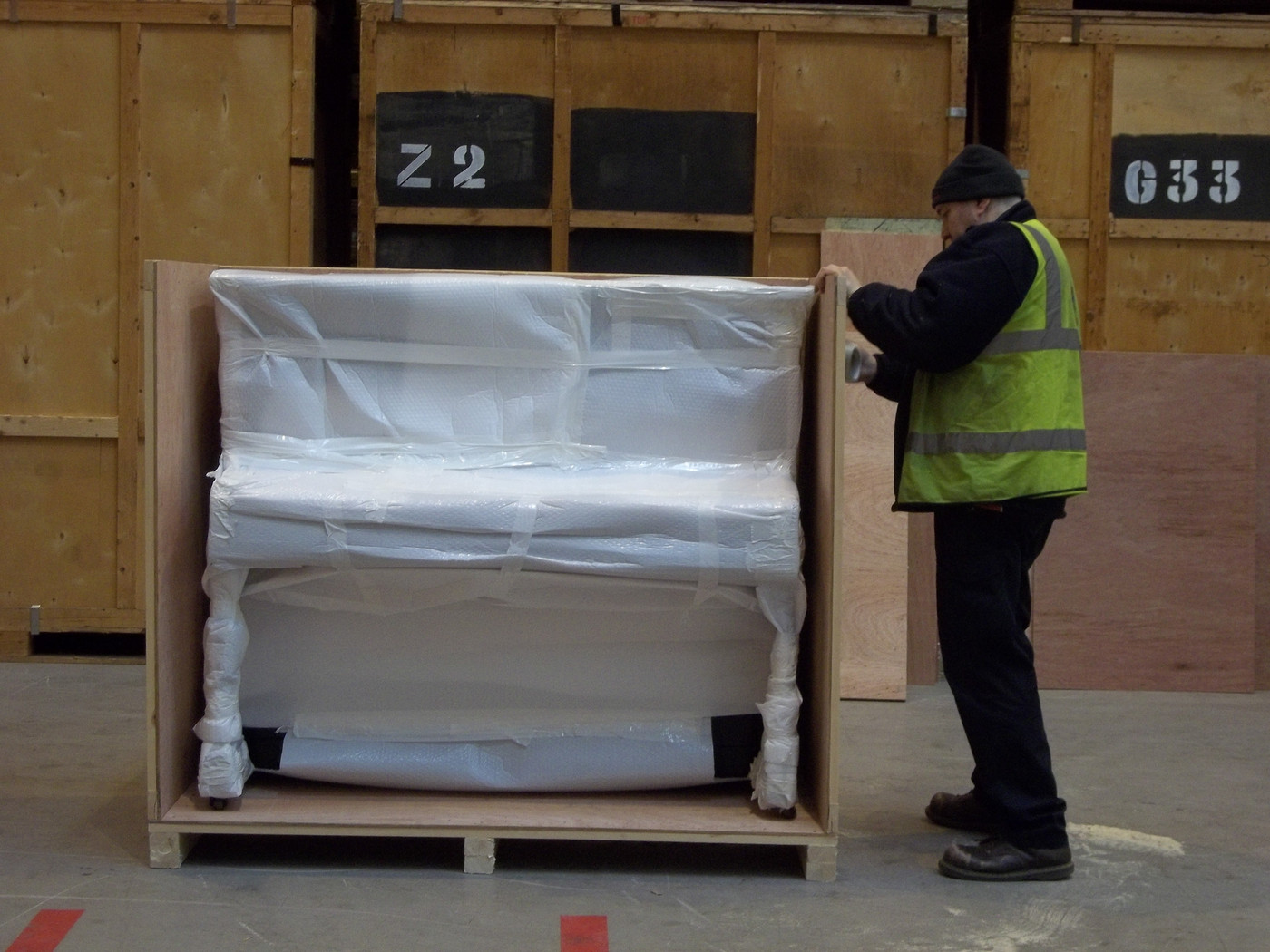 Call Us: Leicester: 0116 289 9011 Nottingham: 0115 965 6555 or Derby & Burton: 01283 243001Get a Quote
Call Us: Leicester: 0116 289 9011 Nottingham: 0115 965 6555 or Derby & Burton: 01283 243001Let Us Call You Back
Storage quote appointment booking service
You don't need to be moving with us to take advantage of our convenient storage options. Contact Britannia Bradshaw International Removals & Storage today or ring the Nottingham branch on 0121 504 0966 for more information on how we can help with your storage needs.
How are our appointments carried out
We can easily undertake the an appointment by video call, using whatever method you're comfortable with (FaceTime, WhatsApp etc).
See what our customers think of us...
Took care of our belongings
Great guys who worked hard and took care of our belongings. Used this company before. Regarding the initial enquiry, Lynn was excellent.
Donna Greenhalgh
Everything was clear & helpful in lockdown
Used the company because a card came through the door but then everything was clear & helpful in lockdown. The initial enquiry was a clear process in lockdown - we did it all by email no visit. Craig and Chris were wise, helpful and kind- really excellent. Thank you.
Liz Fielding
Leicester
The crew on the day were fantastic
The crew on the day were fantastic and went above and beyond my expectations. We were not as sorted as we could have been, but they helped us in every way and made our move a complete success. I am very grateful to them and could not have asked for more.They are a credit to your company. Your team did everything I could have possibly asked of them.
Joe Blackler
Leicester
Skilled in how they approached the task
I know that it has been a few weeks since our house move, but I feel compelled to write to say how pleased we were with how the move went. Chris and Craig were a great team. They worked so hard, were efficient and skilled in how they approached the task and were polite, calm, courteous and helpful at all times. They took pride in their work and demonstrated commitment and customer focus. If I require the services of removers again I will have no hesitation in asking for Chris and Craig.
Carys Aley
Leicester
UK Quote
Complete the form below to get your UK Removals quotation
European Removals Quote Request
Complete the form below to get your European Removals quotation
International Removals Quote Request
Complete the form below to get your International Removals quotation
Call Me Back
Complete the form below and we'll call you back to discuss your requirements
Self Storage
Complete the form below to get your Self Storage quotation
UK Price Guide
Complete the form below to get a Price Guide sent to you
Call Us: Leicester: 0116 289 9011 Nottingham: 0115 965 6555 or Derby & Burton: 01283 243001Let Us Call You Back