Bradshaw Removals serving Leicester, Nottingham, Derby and the East Midlands
Britannia removals has been operating in the East Midlands for many years. As of May 2016, the area formerly served by Britannia Bardies in Leicestershire and Nottinghamshire is now being served by Bradshaws of Leicester Ltd.
On 30 September 2017, Bradshaws of Leicester Ltd acquired Britannia Premier International Removals & Storage of Burton-on-Trent, which is now operating as Britannia Bradshaw International Removals & Storage. This branch serves Burton-on-Trent, Derby and the surrounding area.
Several of the directors of Bradshaws of Leicester Ltd are also directors of John Bradshaw & Son, parent company of Britannia Bradshaw International Removals & Storage and Britannia Goodwins Removals & Storage. John Bradshaw & Son was established in Stockport, Manchester in 1884, and is one of the top removal companies in the UK. With offices in Manchester, Birmingham, and Stafford we're perfectly placed for your local, national, European or international removal.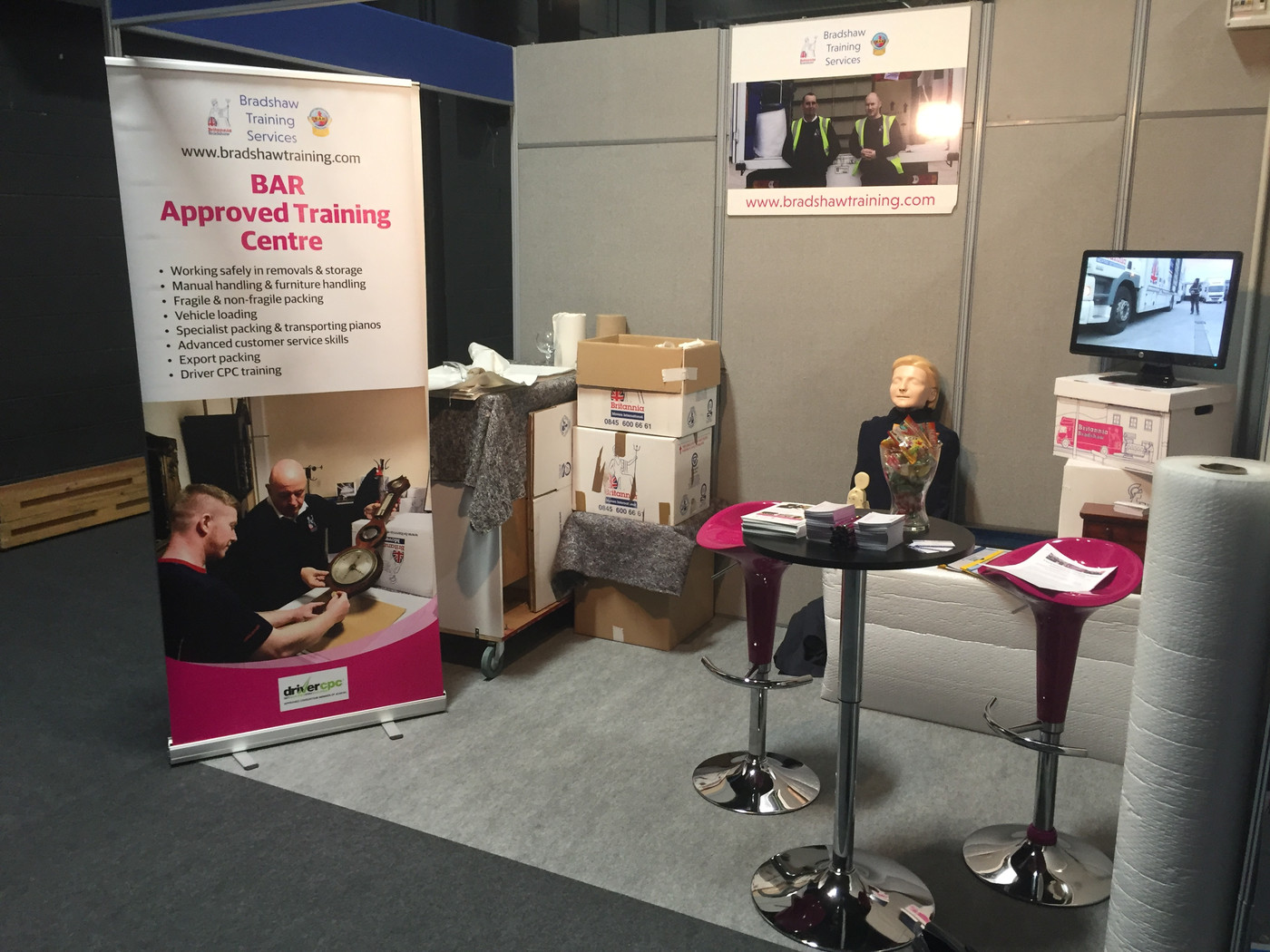 Quality & professionalism matter
We see our customers as the focus of our business, and do everything we can to ensure they are pleased with their moving experience. Our staff are committed to our customers, and our management has a long history of working in the removals industry. Please see what our customers have said about their experiences with moving house with Bradshaws.
We also train our men to ensure they have the latest packing and loading techniques and help ensure they provide our customers with great service. We also recognise their efforts with our Removal Man Awards.
We are also proud to be a member of the British Association of Removers.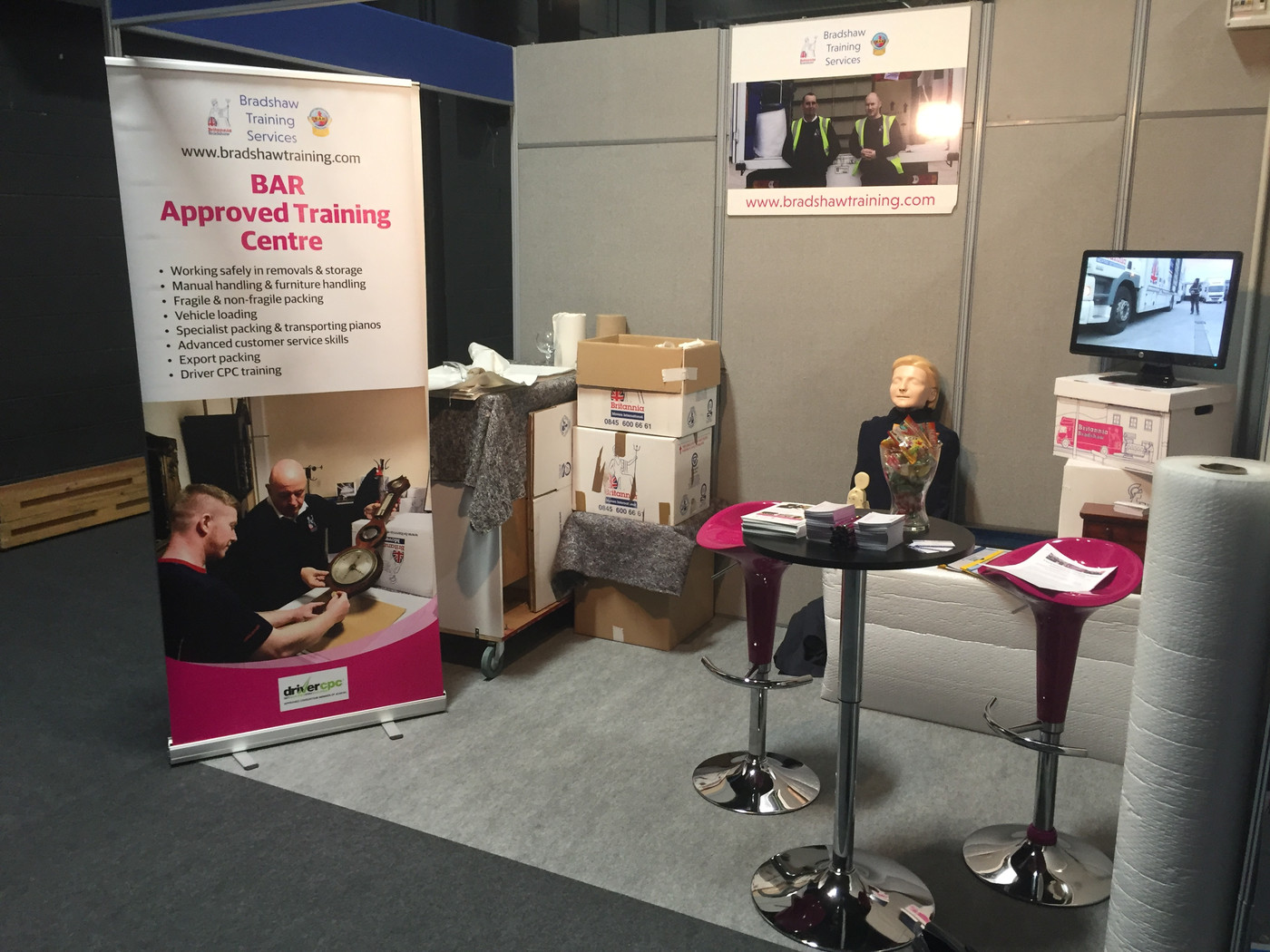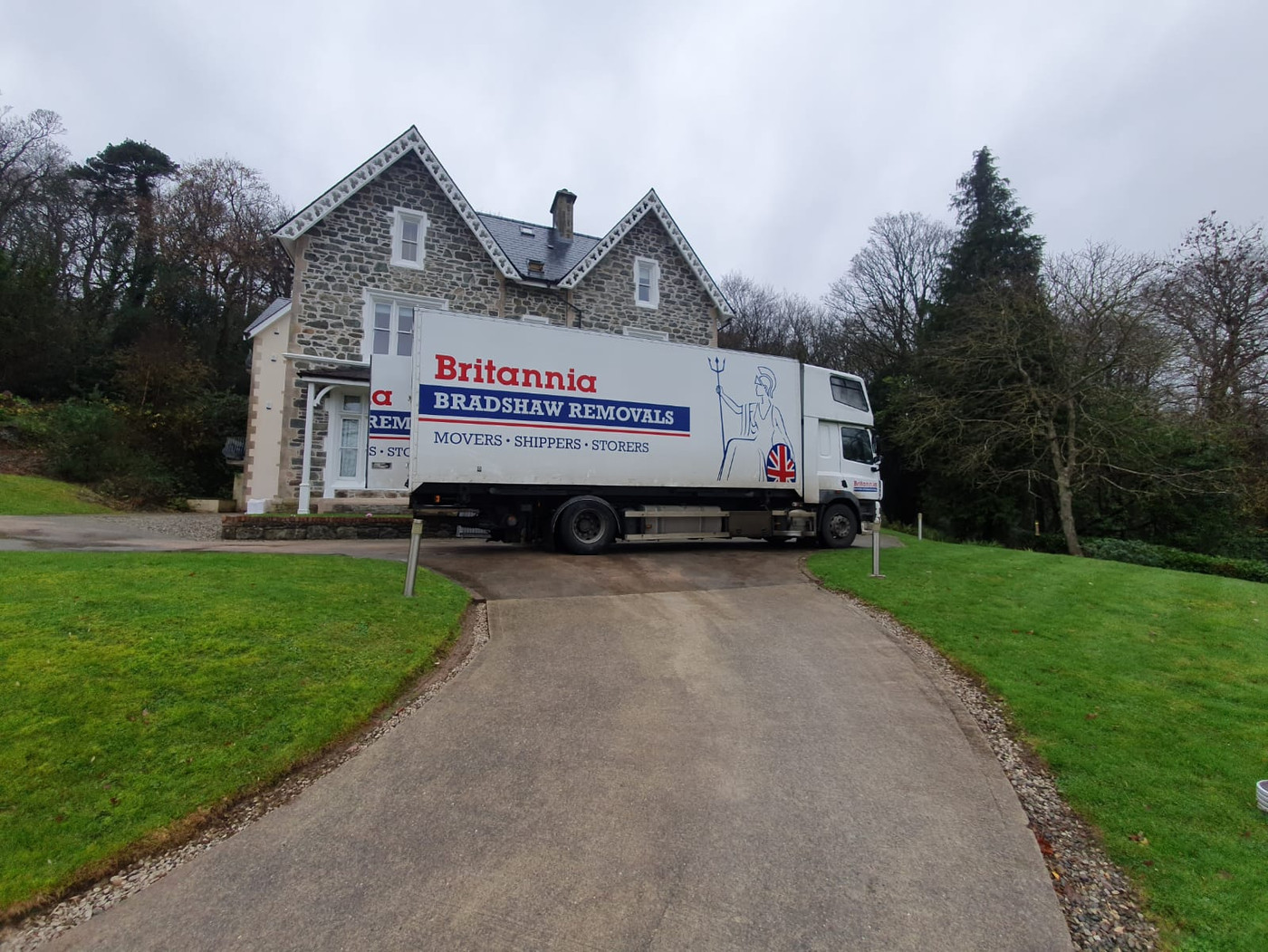 Call Us: Leicester: 0116 289 9011 Nottingham: 0115 965 6555 or Derby & Burton: 01283 243001Let Us Call You Back
Removal quote appointment booking service
Bradshaw Moving Services can help your move go smoothly. Contact us for a free, no obligation quote, or by calling 0116 289 9011 (Leicester), 0115 965 6555 (Nottingham), or 01283 243001 (Derby & Burton) and speak with one of our removals specialists.
How are our appointments carried out
In the current times you might prefer that we don't visit your house in person to carry out a survey. This is fully understandable and we can just as easily undertake the survey by video call, using whatever method you're comfortable with, usually FaceTime or WhatsApp.
See what our customers think of us...
A good crew
A good crew. 3 cupboards in the kitchen were missed but we found that and did them after they had left. It was very good and the Boss came around shortly afterwards on his way home.
Why did you use us? The Boss sold it to me
Patrick Sowter
Leicester
Super delighted with the service received
I just wanted to express my thanks to yourself, Nick and all your team for doing a fantastic job last week
You have an amazing polite team and I'm super delighted with the service received.
Whilst all staff were polite………I would like to single out Nicks son (Josh) for being extra super polite.
I would like to wish him well again on his college studies.
Derby College
Leicester
Punctual, polite, efficient and careful with our furniture
Excellent in every way. Nick, Brandon, Ben and John all just superb. Punctual, polite, efficient and careful with our
furniture. Overall excellent service. I will insist my brother use your company when he moves next year.
I've moved many times. This occasion was faultless.
Why did you use us? Excellent WhatsApp estimate. Pam was incredibly kind, patient, and professional. Fast quotation. Superb in every way.
You may remember your company moved my furniture and belongings from Leicestershire to Charsfield in Suffolk
a few weeks ago.
From the initial contact, to the guys driving away from Charsfield, I was most impressed with the entire process. Pam was very professional when providing a super-fast quote but also took time to chat and that's a rare thing in these days. She gave me great confidence that your company would be able to provide a reliable service. I had received a couple of other quotes, but decided to use your company despite your quote being a few hundred pounds above the lowest quote I had received. As I mentioned to Pam (many times) we have moved a great deal over the last few years and have had variable experiences...some good some, not so good.
I cannot stress just how pleased we were with your company's performance. I'm always slightly concerned I will be able to vacate the property in good time, and not delay the people moving in. Nick, Brandon, Ben and John all worked incredibly fast and I was impressed by how little time it took them to load my furniture etc in Countesthorpe.
On arriving in Charsfield I explained the staircase was very small and was almost a spiral in shape. The cottage is very old with narrow door openings. This didn't deter your guys (no moaning/sighing at all!)...they even managed to get a (substantial) double mattress up the stairs. The old owners couldn't believe this as their removal company couldn't manage this. This saved us a significant amount of money as we assumed we would have to buy a, rolled up/boxed, mattress.
I wanted to write to thank everyone and wish you well. Please thank Nick, Brandon, Ben and John for us. They are a credit to your company. I was also very impressed there was always someone available to answer your phone and respond to emails quickly. Just excellent. Very best wishes, take good.
Martyn Elton
Leicester
Made our move easier than expected
Great lads, very courteous and helpful. Certainly made our move easier than expected. Only a few days notice due to delays in the chain. Very understanding of our situation and were very patient with us
whilst we sorted out the problems.
Why did you use us? Recommended
Do you have any additional comments or concerns regarding any portion of the service you received?
Jane Nock
Leicester
UK Quote
Complete the form below to get your UK Removals quotation
European Removals Quote Request
Complete the form below to get your European Removals quotation
International Removals Quote Request
Complete the form below to get your International Removals quotation
Call Me Back
Complete the form below and we'll call you back to discuss your requirements
Self Storage
Complete the form below to get your Self Storage quotation
UK Price Guide
Complete the form below to get a Price Guide sent to you
Please note: Our Price Guide tool is intended for moves within the UK Mainland only. If you're moving to or from the UK mainland please speak to one of our friendly team who will be able to provide you with a bespoke quote.
Call Us: Leicester: 0116 289 9011 Nottingham: 0115 965 6555 or Derby & Burton: 01283 243001Let Us Call You Back