How to pack for moving house
Even seasoned movers will have questions on how to best prepare and pack for their upcoming removal. Because most of us only move home occasionally, we tend to forget some of the best information we've learned on prior moves. We can't claim to have all of the answers here, but hopefully we'll give you the basics to help ensure your move goes as smoothly as possible!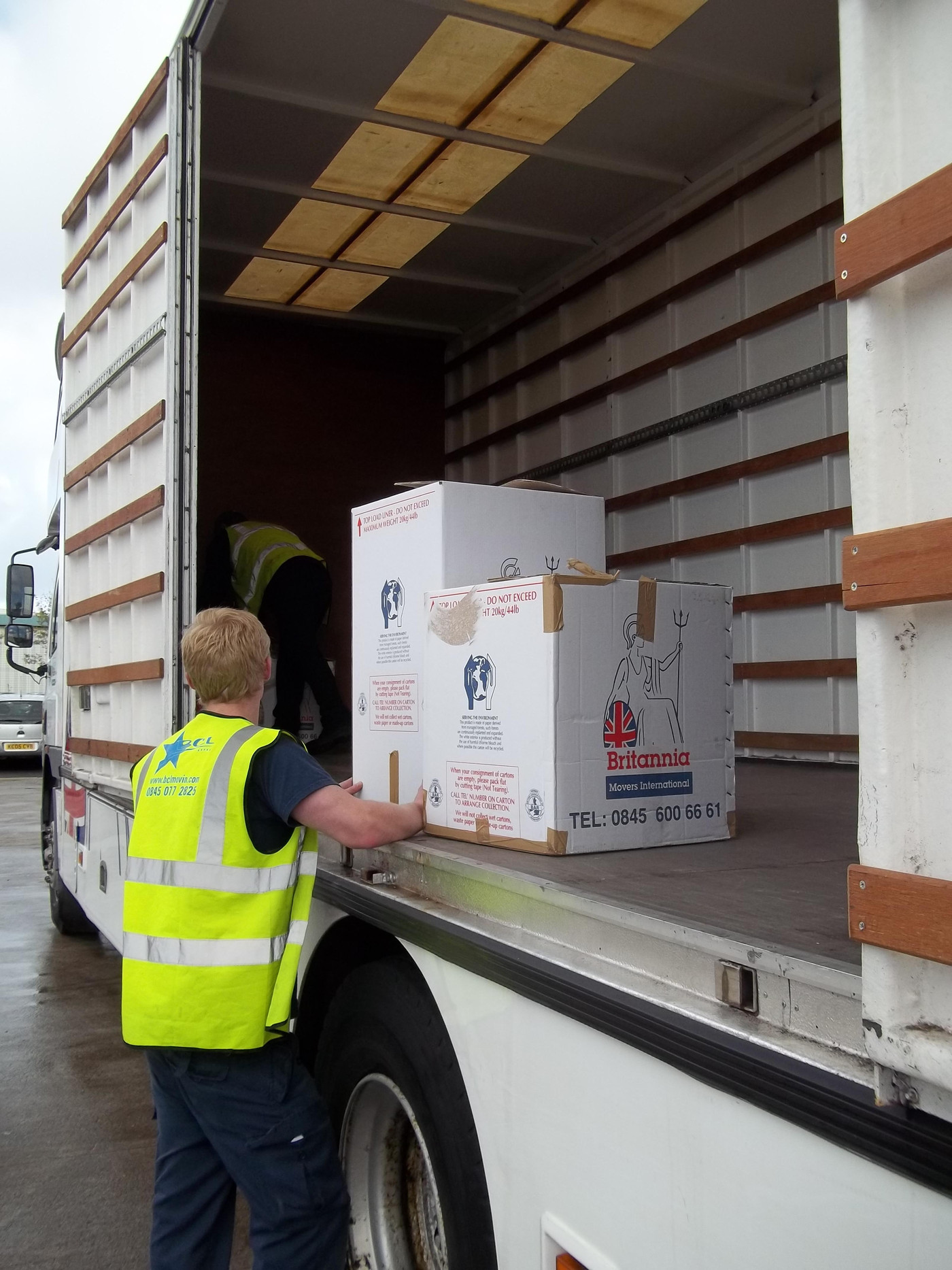 First things first - hazardous materials
Hazardous items, such as paints, petrol-filled lawnmowers, garden chemicals, etc. can't be moved on the removal lorry. You'll need to drain your petrol lawnmower or other equipment before it can be loaded into the truck.
Avoid anything flammable, poisonous, or soaking wet.
Things we can't take on the removal truck:
Paint
Cleaning products containing bleach
Asbestos
Car or industrial batteries
Fluorescent tubes
Pesticides
Petrol or diesel (make sure you empty any petrol cans first!)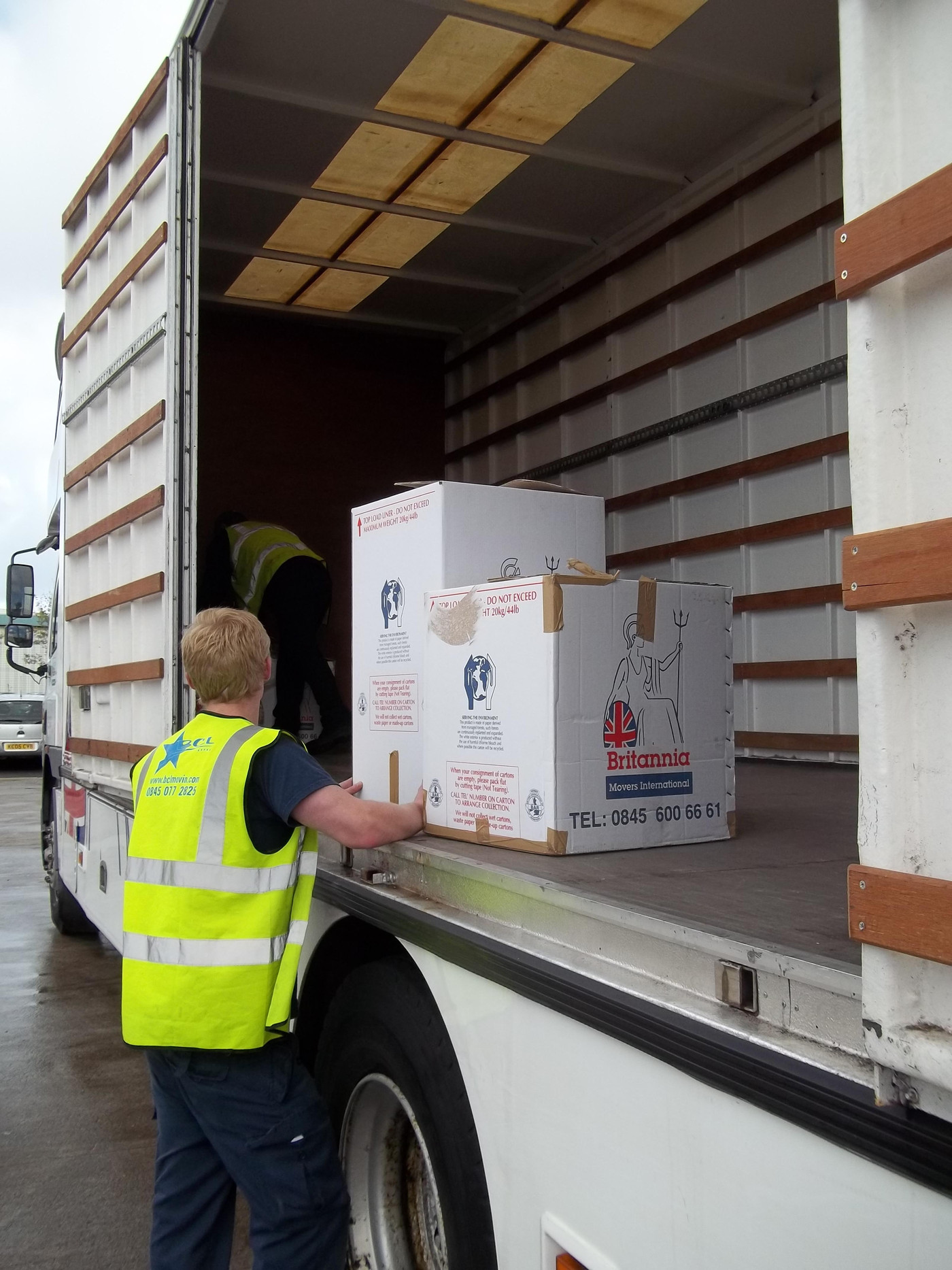 Call Us: Leicester: 0116 289 9011 Nottingham: 0115 965 6555 or Derby & Burton: 01283 243001Get a Quote
Top tips for packing
Few people enjoy packing for a house move, but there are things you can do to help make packing - and your move - a bit easier.
Pro Tip
Start early! Packing can be time consuming, so by starting early you're able to take your time and make sure everything is in order - you'll have an easier time finding things once you're in your new home
Packing early
We suggest beginning your packing as soon as you know you're going to move, even if it is just a few things at a time in the first few weeks after you know you're moving.
Start with the rooms you don't use very often - the spare bedroom, garage, loft and cellar.
Out of season items are easy to pack in advance - Christmas decorations, out of season clothing, garden tools.
Declutter - dispose, sell, or donate
Haven't used it or looked at it in two years? Think of getting rid of it, unless there's sentimental meaning to the items
Sort through items to dispose of, sell, or donate to charity - there's no sense in moving things you don't need or want in your new home.
Don't pack old paperwork you no longer need to keep! Old bank statements, credit card bills, tax documents, etc that are beyond the dates you need to keep them should be destroyed securely. We offer a Move & Shred service for your moving day that will securely shred your documents for you (your first bag is free!)
Packing your boxes
Watch your weight! Keep boxes to roughly two stone or less - if it is difficult for you to pick up, our men will also struggle - and the boxes may not be able to withstand a heavier weight.
Heavy items, such as books, should be packed in small boxes to keep the weight down and make it manageable for everyone.
Combine heavy items with light ones - pack half a medium size box with heavy items, filling in the top with items such as throw pillows and light blankets.
Packing plates - crumple paper and layer the bottom of your box, then wrap each plate and stack them vertically in the box. Be sure to fill in any gaps with paper or soft items such as rolls of paper towels, tea towels, cloth tablecloths, or more paper.
Don't forget to label boxes with breakable or fragile items clearly with FRAGILE - CHINA & GLASS
Don't forget to clearly label each box with the room it is going into, preferably on top and on the sides of the box
Make sure you clearly label all boxes with the contents inside - after you're in your new home, this will make it much easier to find your belongings.
Mind the gap! Fill in empty gaps in your boxes with paper, soft materials, etc so your items don't shift in the boxes during your removal.
Household preparation
While you're not going to be putting your appliances in a box, do make sure they are disconnected and drained before the removal men arrive (preferably the day before moving day).
Be sure to empty and defrost your fridge and freezer.
Take photos of any electronics connections, such as your television, computer, sound system to ensure you can easily set it up in your new home.
Group your cables together for each device they've come from and put them in a bag (we suggest using a zip top kitchen bag, but anything will do) and clearly label it, using separate bags for each device's connections.
If you have the original boxes and inside packing for your computer, television or other devices and appliances, have them ready on moving day and let the crew know when they arrive.
Your clothing
Don't move empty suitcases - they're perfect for packing your clothes, particularly underwear and socks.
If you're moving with us, we'll supply special wardrobe cartons for your hanging garments for moving day.
The essentials
Don't forget to pack the essential things last - usually that's the kettle, mugs, and biscuits. Make sure the box is clearly labeled and on the truck last and is one of the first things in your new home (nobody likes searching for the kettle when they're exhausted and just want a cuppa after a long day moving).
Have a valuables and important document box, and keep it with you if at all possible, rather than send it on the truck. If you do need to put it on the truck, alert your crew to its importance and make sure it is one of the last things to be loaded.
If you're moving with pets, make sure to pack their food bowls and some food in your important stuff box, so you can feed them as soon as everyone's left and they're getting settled in your new home.
Another essentials box to have is nightwear for everyone in the house, along with bedding, towels and toiletries - it saves you the trouble of looking around for the right box with the bedding and another box with your nightwear - or stepping out of the shower only to realise you don't have a towel handy.
Dismantling your furniture
If your removal company is dismantling your furniture, make sure the men have clear access to the furniture.
If you're dismantling your furniture, make sure to put all of the screws, fittings, and any tools for reassembly (along with the instructions, if you have them) in a zip top bag and clearly label which piece of furniture it is for - use a separate bag for each piece of furniture.
Call Us: Leicester: 0116 289 9011 Nottingham: 0115 965 6555 or Derby & Burton: 01283 243001Let Us Call You Back
Removal quote appointment booking service
Bradshaw Moving Services can help your move go smoothly. Contact us for a free, no obligation quote, or by calling 0116 289 9011 (Leicester), 0115 965 6555 (Nottingham), or 01283 243001 (Derby & Burton) and speak with one of our removals specialists.
How are our appointments carried out
In the current times you might prefer that we don't visit your house in person to carry out a survey. This is fully understandable and we can just as easily undertake the survey by video call, using whatever method you're comfortable with, usually FaceTime or WhatsApp.
See what our customers think of us...
Prompt and courteous
Prompt and courteous. Great service.
Why did you use us? Availability and we have used one of the sister companies prior.
Steve Banks
Leicester
Very polite and helpful
Very polite and helpful.
Why did you use us? Closest to us.
Martin Sprague
Leicester
Went out of their way to accommodate
Hard working, courteous, good attitude.
Why did you use us? Helpfulness, empathy, went out of their way to accommodate
Roger Bullimore
Leicester
Friendly and such hard workers
Both Nick and Luke really nice guys... friendly and such hard workers. Honestly.. I don't think anything could be improved on. Initial enquiry was super friendly.. Pam Lynn and Jane all really helpful and reassuring.
Why did you use us? I phoned three companies and... this was in 2020 and I think it was Mark that came out to give me a quote... that was it really... so professional... and reassuring.
Sue Hurst
Leicester
UK Quote
Complete the form below to get your UK Removals quotation
European Removals Quote Request
Complete the form below to get your European Removals quotation
International Removals Quote Request
Complete the form below to get your International Removals quotation
Call Me Back
Complete the form below and we'll call you back to discuss your requirements
Self Storage
Complete the form below to get your Self Storage quotation
UK Price Guide
Complete the form below to get a Price Guide sent to you
Please note: Our Price Guide tool is intended for moves within the UK Mainland only. If you're moving to or from the UK mainland please speak to one of our friendly team who will be able to provide you with a bespoke quote.
Call Us: Leicester: 0116 289 9011 Nottingham: 0115 965 6555 or Derby & Burton: 01283 243001Let Us Call You Back